As marketing evolves, so does the way brands reach their target audiences. Influencer marketing has been on the rise for a few years now and is predicted to be even more popular in 2022.
If you're like most marketers, you're always on the lookout for new and innovative ways to reach your target audience. And if you're not already using influencer marketing, it's the perfect time to start.
So how do you go about finding the right influencers for your business? And once you've found them, what do you need to do to make sure that your campaign is successful? Keep reading for answers to these questions and more.
Influencer Marketing
What is influencer marketing and why is it so popular? Influencer marketing is a form of marketing that focuses on working with influential people to promote a brand or product. These influencers can be anyone with a large social media following, from celebrities to micro-influencers. The key to successful influencer marketing is finding influencers who align with your brand and who have engaged followers who are interested in your product or service.
When done correctly, influencer marketing can be an extremely effective way to reach new customers and build brand awareness. In fact, 49% of consumers say they rely on recommendations from influencers when making purchasing decisions.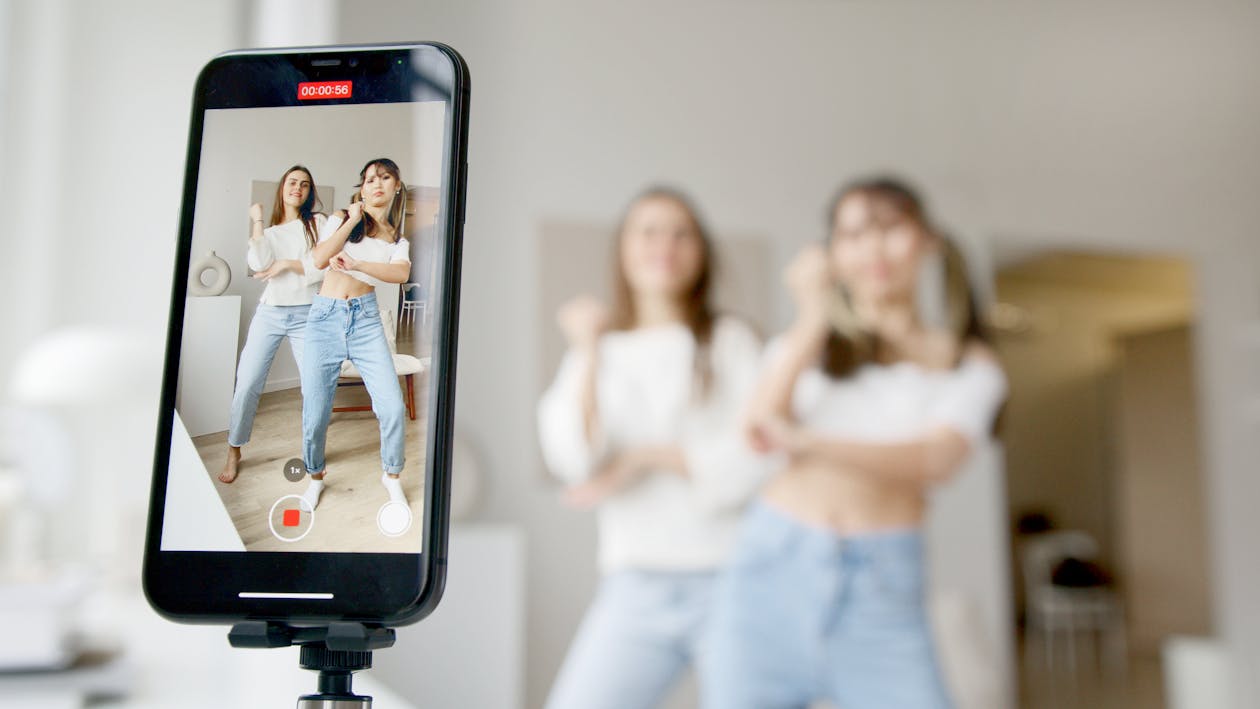 Influencer Marketing Benefits
The way to give creativity to credibility has been transformed thanks to people who create digital content in front of their cameras. It's been around us for many years, but its potential has not yet been seen- until now!
One of the most important aspects to make a sale is building trust with your customer but it becomes too difficult when they have a thousand options around them.
Influencers are often the most followed person on social media, they have a huge impact not only on their followers but also because of how influential they can be with their content, and also a reference for the customer to decide through their content if the product is worth it, if the brand is relevant and even if they should invest their time or monetize.
Implementing influencer marketing is the ideal way to give your consumers real and valuable content, which will create leads for you. By offering them this perspective of what a product can do without any filters on it they are much more likely to want or need to say products themselves!
The benefits of influencer marketing are many and varied, but one that immediately springs to mind is brand awareness. According to the website Influencer Marketing Hub, Instagram being the most relevant social network is still key for at least 83% of its users to find new brands and products, s​​o it's imperative you're able to keep them up to date with all relevant information on social media!
The creation of demand for a product arises when people see that an influencer uses the product, this means that when someone sees an influencer using something, they want it too! According to Neal Schaffer, a marketing expert says that companies generate $5.20 in sales for every dollar invested in influencer marketing.
It is 2022 and it is proven that audios, brands, and products tend to trend on social media. When an influencer also in trend exposes a brand, it is placed as the number one in the market. Maybelline is one of the cases where the trend emerged, with its foundation product Infallible 24H Fresh wear, managed to be a trend in TikTok.
The not so basic guide to influencer marketing
Influencers are everywhere! You might not know it, but they're the reason that your favorite brand is so popular. The influencer has the power to create and share content with their followers which makes them an integral part of our social media lifestyle today, Many people don't realize the power of influencers. They are not just by numbers, it's something beyond, they have an amazing talent of being able to genuinely and creatively influence those who follow them.
But how do you know that their power and followers are real? It's not just a secret like the existence of fake followers. The truth is, anybody can have any number on their social media account – even if it seems too good to be true! So before jumping in head first with an influencer marketing campaign make sure this person has a significant following(s).
It's time to make notes because here's the secret to knowing the authenticity of an influencer.
One of the most important factors to evaluate is the reach that the person can have, it means, the number of followers to whom a publication can appear, however, there are cases with a lot of reaches but low credibility on the part of their followers, which indicates another point to consider being thesituation with the audience and the latest trends that bear your name, does the influencer have the characteristics of the image you want to give with your brand or product? An analysis of his profile as an influencer is essential – it's time to stalk
The best part of applying an influencer marketing strategist is to increase your sales, right? Well, this will be effective with positive results in your brand, therefore, you need to consider the number of the comments, likes, and even shares that an influencer can get for the publications, this is known in digital marketing as engagement rate.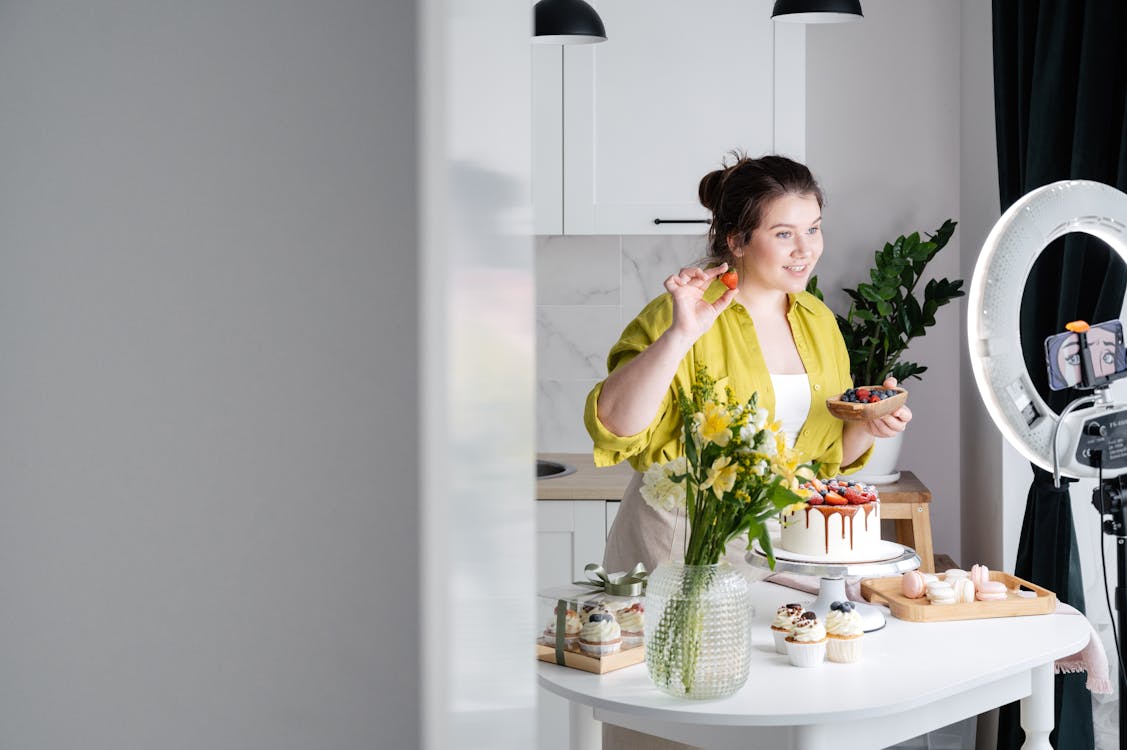 Brief: the way for the influencer
In a boring way, the brief is the document that you need to give to the influencer to make them know in a simple, fast, and effective to make them know how, when and what you need from them, the brief has that outlines the requirements for an influencer to get them on board with your campaign.
The objective of any such brief is, first and foremost, simplicity to communicate the action that we want the influencer to perform, on any of the social networks, be Instagram or Youtube, and even in any of the content formats.
Influencer marketing can have many benefits for both brands and influencers. The brief will help you understand what your goals are so that they are more easily achievable by including influencers in the content strategy, while also providing opportunities to assess how well the current partnership is performing in terms of your goals over time.
If you want to be successful with influencer marketing, your brief needs to contain all of the basic information about everything about the piece of content. This includes what type of content they are looking forward to from pictures/videos that show off products in real time-to it's all about making something brilliant!
 The basic outlines
The name of the brand is one of the essential lines in any influencer marketing brief, although it is also important:
Brand Background: Who Are You? What have you done? What is your personality? your values? How are you looking to impact?
Description of the product: explaining what it is? What is it for? How is it used? What does it contain? How does it impact the consumer's life?
General considerations: the duration of the campaign contemplating, if you have to send any product if there are distances and even the category of the product should be mentioned
Campaign objectives: In influencer marketing, we can have many options of objectives the usual are build the brand audience, launch some product, brand exposure, and even improve the image.
Brand message: the idea of what you want to convey with the help of the influencer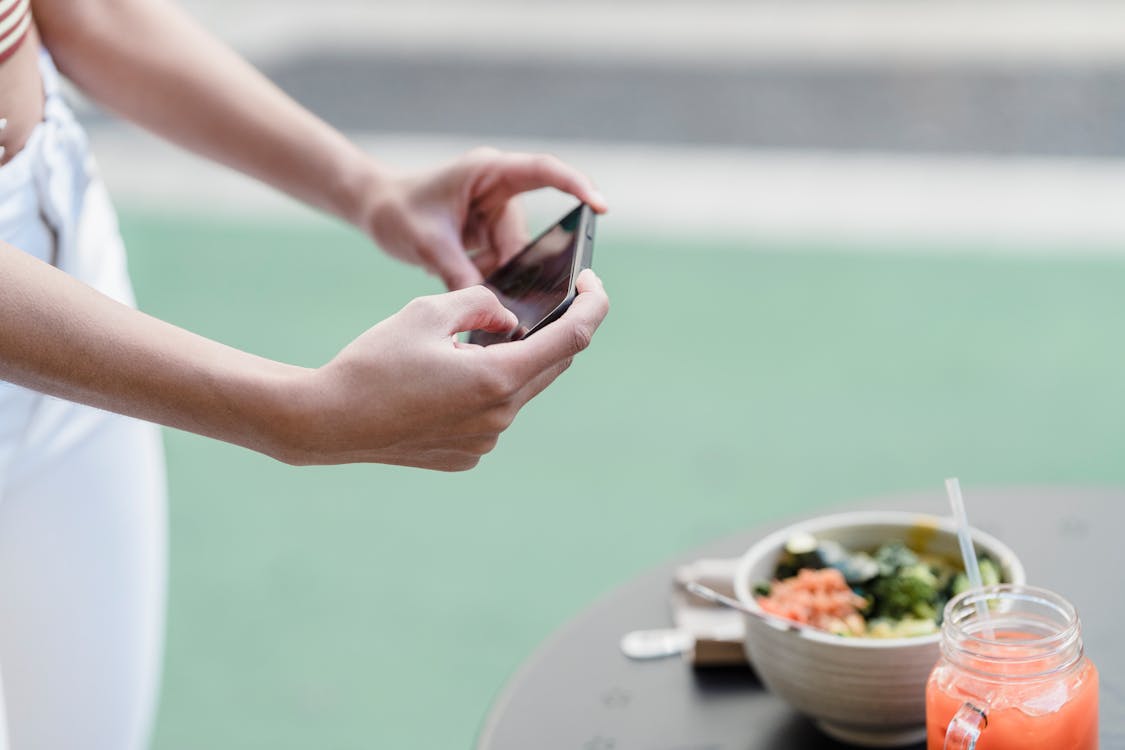 Dos and don'ts 
The guidelines are very important in any collaboration between brands and influencers, therefore, this is a critical part included in the brief.
Do's: This is the most important part of your campaign! You need to clearly and concisely explain what you're looking for in this section. for example, if the complete product should appear, if the content should be organic, and if the appropriate language is desired.
Don'ts: Being aware of what your brand does not want is just as important to building a successful campaign, the explanation of what the brand doesn't look for, some examples are not mentioning the competition, not giving negative comments or offensive language.
Social Media Guidelines
Guidelines for this campaign will be different depending on whether the influencer works with social media or not. We recommend that you provide as much information as possible and make it clear what type of content is desired from them, so they can create engaging posts in both formats – let's be clear!
Social media exposure: Your social media strategy is key to the success of the campaign, which means, you will need to choose strategically to make the most successful decision for the brand and influencer. Make sure you are using all available channels for maximum exposure!
Hashtags: Hashtags are a great way to add some extra personality and engagement to your campaigns. an optional but recommended part to include in the brief, either hashtags that use the brand, the influencer, or have been created specifically to be used during this campaign, the best hashtags should be used to create a conversation around your brand or product!
Content reference: today we have thousands of formats to create and communicate, including a visual example for influencers that will help avoid creating unwanted content that is not aligned with your business goals. Expressing what you want in terms of tone can ensure successful communications.
Type of content: aligned to the previous point, it is required to describe if the content will be a piece in history, post in the feed, mention, video, recommendation – the creativity of the influencer can be considered at this point!
Define the audience: One major component of successful communication involves knowing thyself: Whom am I targeting? One of the crucial parts to communicate is knowing to whom we will communicate our message, the people who follow the influencer must also be your target audience, whether in gender or age. – To be successful, you need to know who will receive your message. You can't just hope that people are interested in you only because they follow the influencer!
Budget: This is your chance to let influencers know how much you appreciate their hard work! Including it in the brief serves to mention the remuneration of the influencer and possibly support for the creation of content and other actions to be carried out during this campaign.
The world of influencers
Influencer marketing has had an incredible visualization and participation in the marketing strategies of various brands, the industry grows every year with the arrival of more content creators.
With influencer marketing, it's not just about the number of followers or likes you have, however, these numbers are important when it's considered making categories for each one, each influencer belongs to a select group of influencers with the same positioning as them.
Micro-Influencers
Influential people who are growing, their audiences are between 10K to 50K followers, brands usually collaborate with these influencers for their level of commitment to want to grow along with a brand, where support is mutual.
Micro-influencers can be a great way to build your brand's presence on social media without spending too much money. They may also provide you with more niche content than traditional celebrities, here are some aspects to consider of micro-influencers.
Micro-Influencers are social media stars with a small following, but high engagement.
They build their community based on trust, value, and organized content.
The followers have belonged to a specific niche, either by category, age, or place.
Micro-Influencers don't have expert design content.
They are considered experts in what they communicate to be a niche to which they are directed.
They have a high engagement rate due to their intimate connection with their followers.
Macro – influencer
People who have a large following on social media are often called "opinion leaders" because they can influence other people to take their side in an argument or buy what you're selling. Brands will collaborate with these influencers for the trust that comes from having such powerful opinions and followership, their audiences are between 500K to 1 million followers.
Macro influencers are often more difficult to work with than micro-influencers because they do not have the same niche, their participation rate may be higher than a macro influencer but lower than that of a micro-influencer, here are some aspects to consider of macro-influencers.
Have the power to influence directly on their audience.
Experience in content creation equals a higher level of professionalism than micro-influencers.
The amount of exposure you can get and the number of people who see your content are much greater than what micro-influencers could offer.
The investment to collaborate with a macro influencer can rise due to its positioning
Contact with them requires time and going through several contacts, be it management agencies or managers
Mega – influencer
The internet is a crazy place! Macro influencers, the largest category of "celebrities", are social media stars, their audience is more than a million followers across different platforms such as Twitter or Instagram. They are popular everywhere, not just on the internet, people follow them for their popularity or for being famous, not for the connection they build with the audience.
They may seem like a great way to get your brand into the public eye, but there are some downsides, here are some aspects to consider of macro-influencers.
Its cost of collaborating with them is the highest due to its popularity and status both online and offline.
Its audience is so large that there is no definite niche.
Communication with your audience may not be close due to the number of followers.
Has a higher level of engagement despite the lack of connection with your audience.
Extra advice:
Quality over quantity is key when it comes to influencer marketing. Make sure with the influencers you select and evaluate if all their followers are 100% real or if there are more bots, that means, fake accounts as followers.
When choosing influencers to promote your content, it is important that you find ones with high numbers of real followers. In addition, they should have a good engagement rate so the message will get through and people who follow them might take action on what was shared!
This can be evaluated with the help of different tools specialized in this analysis. Watch out for it! Look for influencers who have a good engagement percentage.
Influencer marketing as we see becoming an increasingly important form of marketing, as more and more people are looking to trusted sources for product recommendations. By working with influencers, brands can tap into these trust relationships and create a more personal connection with potential customers.
So, what does this mean for your business? It's time to start thinking about incorporating influencer marketing into your overall digital marketing strategy. At The Digital Haus, we can help you get started with both of these strategies and make sure they are executed in a way that reaches your target audience and drives sales. Contact us today to learn more!