Email marketing is an incredibly powerful tool for businesses of all sizes. When done correctly, email marketing can generate a substantial return on investment by driving traffic to your website, increasing brand awareness, and building customer loyalty. In this blog post, we will see the basic introduction to email marketing and the importance of tracking emails. We will also cover message personalization, audience analysis, how to create a successful mailing campaign, and finally tools that can help us analyze and streamline emailing. So whether you're just getting started with email marketing or looking for ways to improve your current campaigns, read on for some helpful tips!
Email marketing is a great way to keep in touch with your customers and let them know about new products, sales, and events. It's also a great way to build loyalty among your customer base. Let's get started!
What is email marketing?
Email marketing is a way to reach potential customers directly with your message in an email that they will receive regardless of whether or not it's spam. It can be used by any business looking for more clients and advertising, as well as people who want updates on products/services from brands close enough so you feel like friends rather than strangers trying to promote something overhead.
Email marketing can be a great way to keep in touch with your customers and subscribers. You could send out newsletters that provide updates on the company, or promotions for sales which are exclusive deals only available through emailing them.
Email Marketing has been proven as one of the most effective ways marketers reach their target audience because emails allow you plenty of space so it's easier than ever before to deliver what they need without any confusion about who this message is intended for.
The use of email marketing has been rising in recent years because it's one of the most convenient ways to reach your customers. You can send personalized emails that will educate and convince them without having any limitations on time or space, which makes this strategy perfect for those who are looking into getting more clients from their database.
Benefits email marketing
With email marketing, you can connect with your customers on a more personal level. Because of its flexibility in terms of timing and location (you decide when it's delivered), there are no limits to how many times someone may open an individual message! Some benefits are:
Email marketing can help you to collect surveys. They are a great way to collect feedback from customers and get their opinions on what they like or dislike about your products. You can also use them for surveying various groups, such as different demographics of people in an online community who might be interested in certain things you offer (such as clothing styles).
By sending out these types of surveys periodically over time it will help keep tabs on all aspects important for product improvement which could lead to new business models down the road!
Improving sales: The power of email marketing campaigns can be harnessed to improve customer engagement and ultimately increase revenue. Email marketers have many options when it comes time for their messaging, such as incorporating messages about products or services; discounting tickets after abandonment to make them more affordable; sending out special offers tailored just for those who've indicated an interest so you don't miss anything potential customers might want!
Email Marketing is a great way to connect with your customers on an ongoing basis. It provides the convenience of staying in touch anytime, anywhere, and lets them know what's going on from start to finish, no matter how big or small their needs may be at any given moment!
With email marketing campaigns, you'll send traffic and improve your site's SEO. Plus readers will stay engaged with the brand by clicking through to resources on offer – all while getting access to great content! , you can keep your audience engaged with a CTA for more information.
Leads are important for any company. But, with email marketing, you can nurture those leads and improve conversions by using the inbound method! Email campaigns will also help qualify that your sales team isn't wasting time on bad prospects. Also, lead scoring is involved all of those who respond you can keep a track of them.
Many marketers use email marketing campaigns to reach their audiences. The cost-effectiveness and speed of this medium have made it popular, Emails don't take a long time or money; they're ready in as little as one day which makes them much more valuable than other forms of advertising.
Audience analysis
Before you start blasting out emails, it's important to take a step back and do some audience analysis. Who are you targeting with your email marketing? What do they want or need? And what can you do to make sure your messages resonate with them? By taking the time to understand your audience, you can create emails that are both relevant and engaging.
According to Forbes in his article "Email Marketing: How To Target The Right People At The Right Time", he tells us how to segment the right people.
The first point is to develop the profile of your ideal client and consider their demographics, their needs, tastes, age, occupation, and interests of their client. Once you understand your segment you will be able to create a stronger connection and even personalize the email content.
After segmentation, choose the time and frequency in which mail will be sent is selected, and be careful not to be too invasive so as not to end up in the spam tray.
Segment
By segment, the opening rate and click rates are maximized. Send emails from the most engaged recipients to the least engaged. (it is important to segment them)After segmenting the participation groups can be segmented into smaller groups, with purchase history.
Personalize your content
By having your segments you can generate messages for each one.For example, if you have VIP clients, send them unique promotions for them with some personalization.
Quatify email goals
Deciding if you want to engage, invite, encourage clicks, or get sales. This will help you take advantage of your new segmented list and operate around your overall goals.
Once you have a segment or group you want to target, determine when and how to send it to them.
Importance of Tracking
Do you know how well your email marketing campaigns are doing? If not, you're missing out on key insights that could help improve your results. By tracking the performance of your email marketing efforts, you can see what's working and what's not, and make changes accordingly. We'll discuss the importance of tracking email marketing.
Tracking your email marketing can help you understand where to start. You might be losing subscribers because some of the emails are going straight into spam, so understanding this could fix it and grow back an audience!
Metrics help you understand how your subscribers are engaging with the content. tracking also informs future email marketing campaigns so when there's an improvement or change in what works best for them, it will be easier to see which strategy needs more attention than others
Email marketing metrics that you should know for each campaign:
Open rate:
The number that tells you what percentage of subscribers open emails. So if it's below 20%, then there may be a problem with the content in those messages and they should be redesigned or re-targeted to attract more attention from recipients!
Bounce Rate:
According to HubSpot, bounce rate is the percentage of your total emails sent that could not be successfully delivered to the recipient's inbox.
Calculate It: (Total number of bounced emails ÷ Number of emails sent) * 100
Your bounce rate is a number that represents how many times people bounce off your site per day. It's important to know because if it gets too high, then even though they might be fake subscribers who never read anything or signed up just once through some weird spammy link on another website–your account could get suspended!
Click-through rate:
The click-through rate is a measure of how many people clicked on the links in your emails. This metric can give you insight into whether or not they read everything that was written within them, and it's important to note this isn't always as high compared with open rates because someone might have opened an email without necessarily wanting specifically engage with contents inside – even though their attention may have been caught by something else surrounding those words.
Calculate It: (Total clicks OR unique clicks ÷ Number of delivered emails) * 100
Conversion rate:
The conversion rate lets you know how well an email campaign performed by showing its effectiveness in terms of generating leads and sales for companies like yours.
Calculate It: (Number of people who completed the desired action ÷ Number of total emails delivered) * 100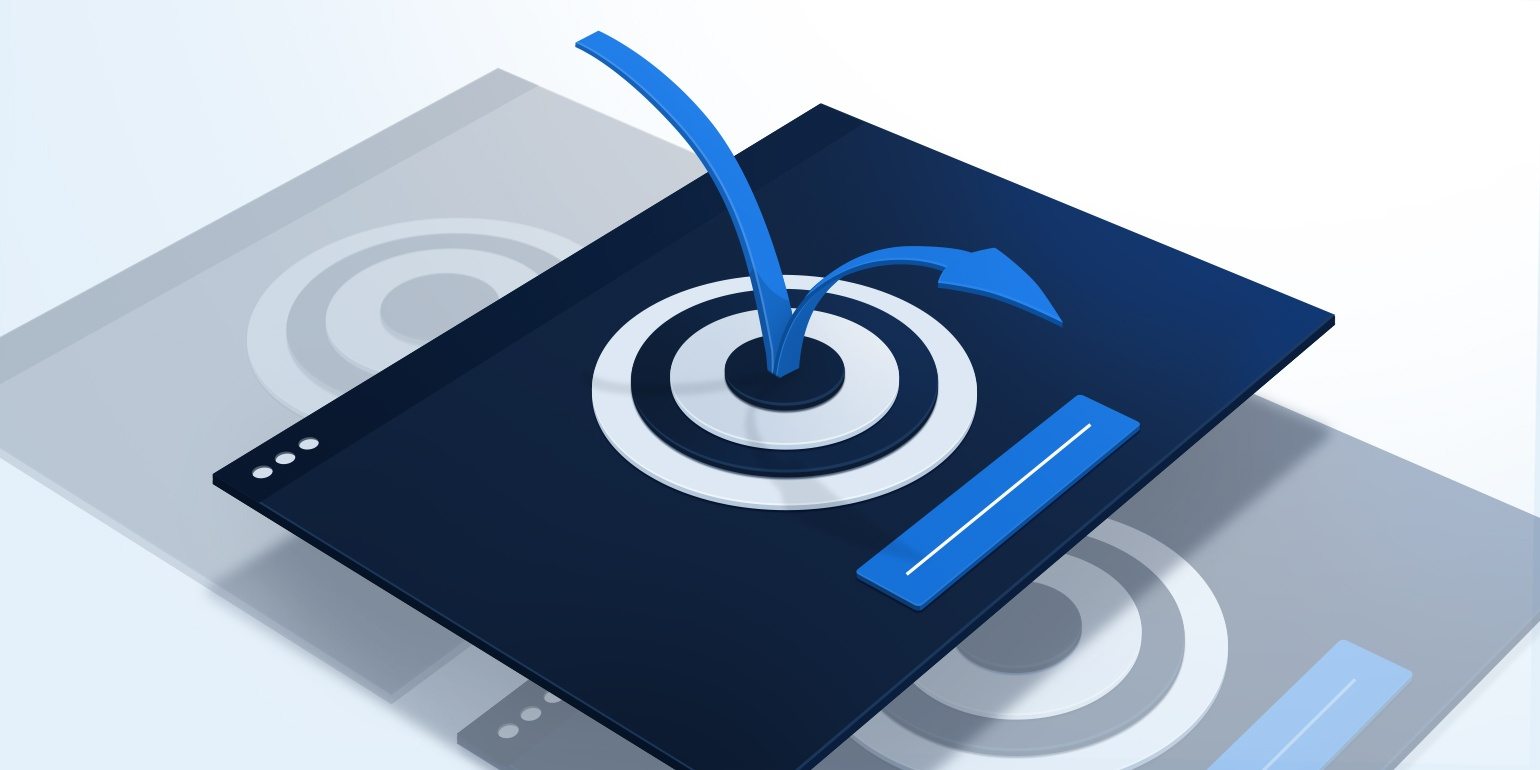 Email Marketing Tools
Choosing your email marketing tool should make it easy to manage your contact list, segment your users into groups, and track the campaign performance. Some of the most recognized providers of mail marketing services are:
Sender
Sender is a free email marketing tool that lets you create newsletters without any HTML knowledge and gives access to templates. You can customize your emails for each recipient with ease, including changing the layout color or fonts easily. It also includes analytics features to know who opened our message as well as when they clicked through on one link.
SendInBlue
SendInBlue is a powerful marketing software that not only helps with your email needs but also provides automated tools for SMS, landing pages, and ads. Set up can be done in autopilot which will allow you to segment customers easily as well as retarget them when they're ready again.
Mailchimp
Mailchimp is a popular email marketing software solution. It's simple enough for marketers to get started, but if you want more features like custom designs or analytics then it'll cost ya! MailChimp offers plenty of great tools including their content studio which has prebuilt templates and some cool analytic reports that help improve your campaign performance over time.
Omnisend
Omnisend is the perfect choice for businesses that need an all-in-one marketing solution. Their free plan offers more than enough features to get your business off of the ground and running with email campaigns, including behavioral triggers which make it easy to manage timing patterns throughout various sections within their system or even send personalized emails based on user behavior.
The right email marketing tool can make all the difference in your campaign's success. Marketers should always test the waters and see which tools work best for their needs before committing any time or money to these services- so make sure you use a trial version!
CRM
CRM software is a great way to manage your company's relationships with existing and potential customers. The goal of CRMs is to optimize, and improve the relationship between you as well as streamline sales processes so that no stone goes unturned.
CRM software is a great way to manage your company's relationships with existing and potential customers. The goal of CRMs is to optimize, and improve the relationship between you as well as streamline sales processes so that no stone goes unturned.
A CRM will help with:
Manage contacts and sales
Productivity
Reports and analysis
Management
Automation
The CRM will help you personalize your email marketing campaigns and provide the necessary data for carrying them out. The software also helps ensure that all of this information is focused on one recipient, rather than going through a large database with no individualized attention whatsoever.
There are email marketing platforms that already integrate the CRM, which is a great option.
Message personalization
Personalizing your email marketing is a great way to make sure you reach the person you want. You can use variables like the customer's age or gender, for example, to make your messages more relevant and interesting.
There are thousands of ways in which emails can be personalized, some techniques for personalization are:
Include your name: This is a piece of basic but very good advice, you can include your name in the subject or within the
text, it will make a difference!
Ask them: you can send emails asking about the type of content they would like to receive after joinin
u buy, in this way you can promote products similar to what they bought before.
g your mailing list, and thus you can segment them by preferences.
Monitor abandoned carts: Email users who have added a product to their cart and left the page. This will be an invitation to come back to the checkout, and you can even motivate them with an extra discount.
Product recommendations: Observe the browsing history of your customers and what products yoEmail chain: keep all the actions of your subscribers connected with an email, for example, registering, sending an email, making a purchase, and so on by keeping track of everything they do.
Celebrate Customers: Congratulate them on their birthday with a special offer, or for being a great
 customer for so long, by rewarding them.
Dynamic content by gender: You can also customize campaigns by male or female and send certain content targeted only to this segment.
Send emails from a person: Send the emails from the email of a person from your team, this will provide greater confidence because they will observe that it comes from another person who belongs to a company, including the name of the real person.
Humanize your emails: Create more friendly and less formal content, you can include humor (i
f your line of business allows it), and relevant content, in such a way that they feel confident and not that they are only being sold. This will help to have a better conversation with your customers.
Email marketing is one of the most effective digital marketing tools a business can use. It allows you to reach a large number of customers with your message, and when done correctly, it can be an incredibly lucrative investment.
-One of the most important aspects of email marketing is tracking how many people open and click through your emails. This information helps you gauge the effectiveness of your campaigns and make necessary adjustments.
-There are a variety of software programs and services that can help you track your email marketing efforts
-We hope this article provides you with a basic understanding of email marketing and how to track its success.
Email marketing can be a great way to connect with your customers and drive traffic to your website. However, it's important to track the success of your email campaigns so you can measure their impact and improve future efforts. The Digital Haus is here to help you create and track successful email campaigns that increase brand awareness and generate leads and sales for your business. Contact us today to get started!